Hidden Barriers to Happiness Blog
Have you always wondered about the invisible forces that affect your health, wealth and happiness?
As a neuroscientist, and then neuro and nutritional epidemiologist, I researched the underlying causes of mental and health problems.  Now as a Holistic Healer for a Happy & Healthy Brain, I regularly make new discoveries while working with clients.
Curious?   Sign up to get my Top 10 Tips for a Happy & Healthy Brain.  You'll also get 2-4 newsletters month about the hidden barriers that get in the way of the life you really want!
What are you waiting for?  Knowledge is power!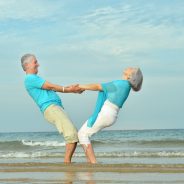 As a researcher in the fields of Neuroscience and Epidemiology, my primary research was in determining the underlying causes of Alzheimer's. While I have believed that Alzheimer's is preventable for a long time, when I was introduced to the Body Code, I began to wonder if it might be reversible.   My first (probable) Alzheimer's client gave me a lot of hope that it might be.
Here is the story:
Part 1:  Alzheimer's Patient Shows Dramatic Improvement After Body Code Sessions
Part 2:  Elderly Patient Continues to Improve with the Body Code
Now I have more hope than ever because of the work done by Dr. Dale Bredesen. Learn more about his incredible results in my video: New Hope for Alzheimer's.
Want more information?  Check out Dr. Bredesen's book, "The End of Alzheimer's".
Know anyone with Alzheimer's in the family? Be share to share this with them!