Hidden Barriers to Happiness Blog
Have you always wondered about the invisible forces that affect your health, wealth and happiness?
As a neuroscientist, and then neuro and nutritional epidemiologist, I researched the underlying causes of mental and health problems.  Now as a Holistic Brain Health Practitioner, I regularly make new discoveries while working with clients.
Curious?   Sign up to get my Top 10 Tips for a Happy & Healthy Brain.  You'll also get 2-4 newsletters month about the hidden barriers that get in the way of the life you really want!
What are you waiting for?  Knowledge is power!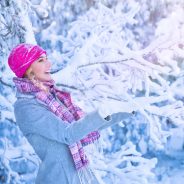 From Sunny California to long harsh winters
In my late twenties, I moved across the country to Rochester NY, known for it long, cold and harsh winters, with very little sun.   Luckily, I met friend who decided that given where I was from, that he was going to teach me how to survive winter in upstate NY.   When winter approached, he told me about the different types of clothing I needed to get to stay warm, and where to find them.  He also taught me how to embrace what winter had to offer.  He encouraged me to take up winter sports, like cross-country skiing, and ice-skating.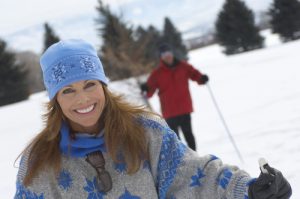 It worked!   While many of my peers complained about winter, I had skiing to look forward to.  Because of where we lived, I could ski from my doorstep!   Cross-country skiing even helped me get around on snow days when it wasn't safe to drive!
Apparently embracing the snow is one strategy the Danish use to get through their long harsh winters as well!
How the Danish survive winter
Known to be the happiest people in the world, the Danish have a practice called hygge that keeps them happy and content no matter how cold or windy it is outside!
What is hygge?