Hidden Barriers to Happiness Blog
Have you always wondered about the invisible forces that affect your health, wealth and happiness?
As a neuroscientist, and then neuro and nutritional epidemiologist, I researched the underlying causes of mental and health problems.  Now as a Holistic Healer for a Happy & Healthy Brain, I regularly make new discoveries while working with clients.
Curious?   Sign up to get my Top 10 Tips for a Happy & Healthy Brain.  You'll also get 2-4 newsletters month about the hidden barriers that get in the way of the life you really want!
What are you waiting for?  Knowledge is power!
We had been traveling around to the beautiful small towns of LiJiang and Dali in China, and then headed to Cheng Du.   My sister and her husband were living there at the time, and we planned to stay there for a few days to see it's best features and prepare for our trip to Tibet.
I remember shortly after I arrived, I became unusually fatigued. I usually have plenty of energy, and am always eager to check out what each new place has to offer. But after arriving in Cheng Du, I didn't want to do anything except stay in their apartment and sleep. But  Cheng Du is known for is it's panda reserves, and it was the one thing that motivated me to get out of their apartment.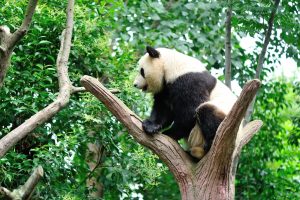 I remember as we arrived closer to the reserves, my energy (more…)