Hidden Barriers to Happiness Blog
Have you always wondered about the invisible forces that affect your health, wealth, relationships and happiness?
For over 25 years, first as a neuroscientist, then epidemiologist, and now as a Holistic Brain Health Practitioner, I've been passionate about identifying underlying causes of mental and cognitive health challenges.  This blog reveals my discoveries from my academic training, my passion for functional medicine, psychology, sociology, energy medicine and what I've learned from identifying secrets held by the subconscious.
If you want more health, wealth, better relationships and more happiness, find out what could be getting in the way!      When you sign up to get my Top 10 Tips for a Happy & Healthy Brain, you'll also get 2-4 newsletters per month featuring my blog, "Hidden Barriers to Happiness".  
What are you waiting for?  Knowledge is power!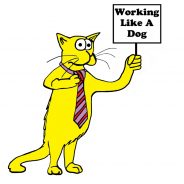 While our bodies are adapted to handle short term stressors, they are not equipped for the chronic stress so many Americans endure.
Once you are used to chronic stress, it can be hard to get out of the habit.  We often feel that we can't, that we have too many people to please and obligations to fulfill.  But being chronically stressed is not sustainable.
Chronic stress makes us more irritable, makes it harder for us to relax, and increases our risk of almost every disease, including infectious diseases.
And now with a lurking deadly virus, this is a great time to prioritize our immunity to build resilience!
Below are 3 compelling ways chronic stress weakens our ability to fight pathogens, and especially the Coronavirus.
My mission is not to scare you out of your wits, but to scare you into your wits.  Revisiting these has helped compel me to make lowering my stress an important priority, and I hope it will do the same for you.
Plus at the end, I'll reveal my favorite stress relieving strategy which you don't want to miss.
Top 3 ways chronic stress affects our immunity and susceptibility to the Coronavirus: