Ever since I immersed myself in the field of health sciences over 25 years ago, I've been passionate about understanding how regular day-to-day exposures and habits affect our mental and cognitive health.
With the closing of a decade, I thought I might mention 3 discoveries/areas of research in natural medicine, or actually nature's medicine, that have the capacity to offer profound benefits to our health, if widely shared.   What are they?
Read More

We had been traveling around to the beautiful small towns of LiJiang and Dali in China, and then headed to Cheng Du.   My sister and her husband were living there at the time, and we planned to stay there for a few days to see it's best features and prepare for our trip to Tibet.
I remember shortly after I arrived, I became unusually fatigued. I usually have plenty of energy, and am always eager to check out what each new place has to offer. But after arriving in Cheng Du, I didn't want to do anything except stay in their apartment and sleep. But  Cheng Du is known for is it's panda reserves, and it was the one thing that motivated me to get out of their apartment.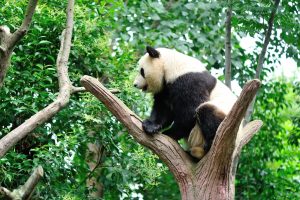 I remember as we arrived closer to the reserves, my energy
Read More