It is not how old you are but how you are old.
As a Neuroscientist and Epidemiologist I spent over a decade researching the underlying causes of Alzheimer's disease. But after working with thousands of clients, I now realize that the one single and most important thing you need to prevent aging and cognitive decline isn't about your habits, your education or your exposures. It is your willingness to release your negative beliefs about aging.
When I talk to the elderly about how Alzheimer's is reversible, and how there are so many things you can do to keep your brain young, I regularly hear, "Oh…I'm too old for that".  Do you notice the problem with this belief?  I do.  It indicates to me that the person is saying that they are no longer worth the effort. And that distresses me terribly because I know that this is precisely how they will become old, by giving up.
But what happens if you don't believe you have to get old?
Read More

I used to struggle to remember names.   I'd have to ask people to repeat their names often, and would often give up to avoid the shame of not remembering.  After releasing subconscious barriers that got in the way of my ability to remember names, I led a Meetup hike.  There were 10 new people present.   After introducing ourselves, I went around the circle
Read More

Have you ever tried to talk to someone with Alzheimer's disease and ended up feeling awkward or frustrated? Communicating with someone with Alzheimer's disease can be challenging especially if the diseases has progressed to advanced stages.
Alzheimer's disease usually attacks the brain in a way that it makes it difficult for the affected person to communicate effectively as well as remember past events. This is challenging especially for caregivers because they have to adjust the way they communicate to their loved ones. The good news is that there are effective ways for dementia caregivers to communicate with loved ones impacted by this disease, as discussed below.
Read More

When we get frustrated with others, we can get mired in our stories and locked into repeating patterns of behavior. It's easy to get stuck in the blaming game.
I went to a workshop with dementia care expert, Teepa Snow, this week. She gave a perfect example of why so many of us can get stuck in frustration mode with members of our family.
The biggest mistake we make in relationships is this:
Read More

We had been traveling around to the beautiful small towns of LiJiang and Dali in China, and then headed to Cheng Du.   My sister and her husband were living there at the time, and we planned to stay there for a few days to see it's best features and prepare for our trip to Tibet.
I remember shortly after I arrived, I became unusually fatigued. I usually have plenty of energy, and am always eager to check out what each new place has to offer. But after arriving in Cheng Du, I didn't want to do anything except stay in their apartment and sleep. But  Cheng Du is known for is it's panda reserves, and it was the one thing that motivated me to get out of their apartment.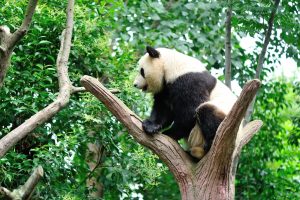 I remember as we arrived closer to the reserves, my energy
Read More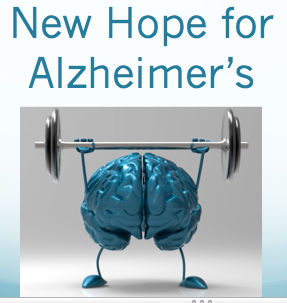 Do you know anyone with Dementia or Alzheimer's Disease?
Do you know anyone that has either in the family?
You've probably heard that there is no cure.   But as a Neuroscientist, Epidemiologist and Holistic Brain Health Practitioner, I am more optimistic about prospects for recovery than most Western Medical Doctors.  Why?
I've presented this information to several audiences, and was asked to make a video so that it can share with their loved ones.   If you know anyone who has a family member with Alzheimer's, you will want to see this and share it with them!  Just watch the video below:
Read More