We had been traveling around to the beautiful small towns of LiJiang and Dali in China, and then headed to Cheng Du.   My sister and her husband were living there at the time, and we planned to stay there for a few days to see it's best features and prepare for our trip to Tibet.
I remember shortly after I arrived, I became unusually fatigued. I usually have plenty of energy, and am always eager to check out what each new place has to offer. But after arriving in Cheng Du, I didn't want to do anything except stay in their apartment and sleep. But  Cheng Du is known for is it's panda reserves, and it was the one thing that motivated me to get out of their apartment.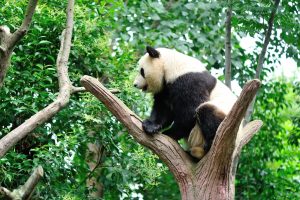 I remember as we arrived closer to the reserves, my energy
Read More

Are you feeling too tied down by work to get away for that badly needed vacation?
It turns out, you are not alone. The average American only takes half of their vacation time, and we have less vacation time than any other developed country!
Many of us feel too guilty for taking time off. We don't want to perceived as that employee that doesn't take their work seriously.   We struggle to let go of our never ending to do list.
But taking time off is good for our brains.   So if you need a good excuse to take that vacation, you can tell your boss all the reasons why it will help you work smarter and harder:
Read More
I love games, but I admit, I don't love them them all. Give me a game that keeps me challenged, that is easy to learn, and I can do with others offline, and I'm usually happy.
So this is why I'm thrilled to share these awesome games that I learned about from Scott Lebhar, the manager at Marbles, the Brain Store in Seattle! Not only do they have a mission to find and distribute fun and easy-to-learn games, but they also help you develop 6 different critical skills!
What are they?
Read More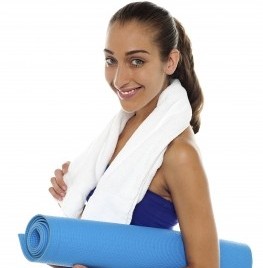 Our Western medical system is set up to divide the brain from body. We treat mental and cognitive health, by addressing issues from our past, by seeing counselors, psychiatrists or neurologists.   They focus either on psychological or the chemical, and occasionally the anatomical aspects of the brain that drive our pathology. But is that enough to make us mentally healthy?   Sometimes, but I would argue that in order for the problem to go away (without a lifelong dependence on pharmaceutical drugs), the underlying causes need to be considered, and that they  are rarely being examined through traditional Western medical care.
As an epidemiologist who specialized in determining the risk factors that contribute or protect us from mental or cognitive disorders, I've always known that the Western medical approach of separating the brain from the body would be insufficient to help many people who suffer with psychiatric disorders and mental health challenges.   After all, we are made up of more than just our head. There are both signals that go towards and away from brain described both by Eastern and Western medicine. Furthermore, we often identify feelings peripherally, in our stomach or heart, for example, rather than our brain!
Those of us who exercise, are keenly aware that both cardiovascular exercise and weight lifting increase can increase our self-esteem and elevate our mood.   Many of us know, that we get more cranky when we haven't eaten, when we are tired, sick or even at certain times of the month.
So here are just a few underlying causes that can affect brain health that are not typically considered, but should be, when you are struggling with any mental or psychiatric illness.
Read More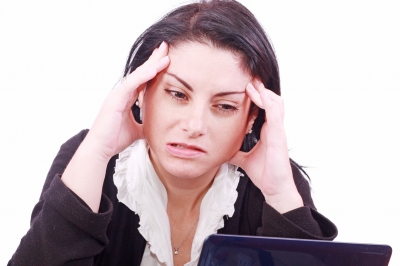 Are you struggling to focus?
Are you having trouble getting things done?
Is it getting in the way of your career or ability to earn money?
Are you worried that you might lose clients, or get fired from your job?
I used to have the hardest time concentrating on my work!   I would do everything I could to tune out external distractions, I'd get exercise and enough sleep, and still my work was slow moving, and I'd need frequent breaks.   Because I wasn't very productive during my work days, I'd try to work longer hours to make up for it.   I was caught in an endless cycle of workaholism, and it led to burnout and fatigue and depression.
These days, my mind is usually clear, and on the few days when I'm having trouble focusing, I address the underlying problems and that is enough to get my brain working at its best.
How have I gotten this far?  
I found 9 underlying reasons that were getting in the way:
Read More