My client was getting married in a year, and desperately wanted to be in shape before her wedding.  She knew that one of her biggest challenges in losing weight was that she had no motivation to exercise.  The last time she had been to the gym was 3 years ago.  She recalled that she did not want to be there, and couldn't wait until it was over!  It had been about 10 years since she had exercised regularly.
She never knew her dad, but had inherited her dad's lack of desire in being healthy.  After releasing it, I asked her how she felt about working out, and she said neutral, which often happens before they've had a chance to process the work.
The following week, she told me that as she was driving home from her appointment with me, she felt this sudden urge
Read More

I had a client that came to me for a variety of issues. After listing a number of things she wanted to work on, we asked her subconscious where to start. I got that we needed to work on something that she had not listed. I discovered that we needed to increase her motivation to clean, and then she let me know why that came up.
She had a pet that wasn't toilet trained and she did not clean up after her.  She had not cleaned her place since her husband left her a year ago!   There was mold, feces and urine everywhere and she didn't seem to care even if she stepped in it!  Her habits were disturbing and unsanitary enough that her family even tried to get her institutionalized!
How did she get the motivation to clean?
Read More

Terry came to me concerned about her weight. She had lost 40Ibs through weight watchers, but she was constantly worried about gaining it back, and she wanted to lose 30Ibs more.   She would get intense and regular cravings for salty foods and sweets, and was always thinking about food.   Then when she would eat, she found herself eating far more than she should have, whether it was at restaurants with friends, or at home alone.   At the worst of her eating habits, she could gain weight very fast. Just before we addressed this issue she had gained 11Ibs in 2 weeks!  
Read More

A client desperately wanted to lose weight, but after suffering a series of misfortunate events, she was having a hard time engaging in healthy behaviors.   Her subconscious said that one of her major underlying contributors to her inability to lose weight was that she was chronically and severely dehydrated!
After releasing subconscious barriers that were getting in the way of her ability to drink water,
Read More
Did you set New Year's Resolutions this year?
(See my suggested articles below if you need ideas)!
If yes, are some of these goals ones you have been struggling with for a long time?
If so, are you sure you are taking the best approach?
You may have noticed that some habits are easier to change than others.   Why?  Because lurking below the surface of your conscious mind, is your subconscious mind. Your subconscious mind contains your feelings and thoughts from your past that could leave you either feeling empowered or helpless in the face of a new goal.
Want to learn how to make habit change easy?
Read More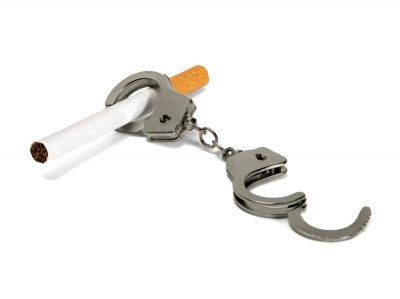 Have you ever wondered why we self-sabotage?
We often call it addictions. And yes, we develop addictions by repeating the same action over and over.   But why?
Addictions, whether they are to food, alcohol or an obsessive-compulsive habit such as hand washing, are how we self-soothe to deal with our unpleasant, anxiety-prone reality.
I have a client who I've worked with to release a lot of self-sabotaging behaviors. She wasn't exercising enough, drinking enough water, or eating well.   We released the negative beliefs, emotions, addictive thought patterns and feelings of sabotage, and now she has developed healthy food, water and exercise habits.
But now that she is on a healthy streak, losing weight and looking great, she had a fear that she could self-sabotage again. So we asked her subconscious, "what triggers her to self-sabotage?"  The answers were enlightening, and likely relevant to most or all of us!
Her subconscious revealed that she could be triggered to self-sabotage when:
Read More