Hidden Barriers to Happiness Blog
Have you always wondered about the invisible forces that affect your health, wealth, relationships and happiness?
For over 25 years, first as a neuroscientist, then epidemiologist, and now as a Holistic Brain Health Practitioner, I've been passionate about identifying underlying causes of mental and cognitive health challenges.  This blog reveals my discoveries from my academic training, my passion for functional medicine, psychology, sociology, energy medicine and what I've learned from identifying secrets held by the subconscious.
If you want more health, wealth, better relationships and more happiness, find out what could be getting in the way!      When you sign up to get my Top 10 Tips for a Happy & Healthy Brain, you'll also get 2-4 newsletters per month featuring my blog, "Hidden Barriers to Happiness".  
What are you waiting for?  Knowledge is power!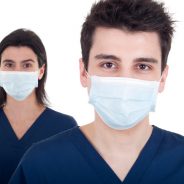 Ever since I heard the story of John Snow and his discovery of the source of cholera over 2 decades ago, I've been fascinated by how epidemiologists fight epidemics.    There are clear patterns and standard protocols that they use to fight infectious disease, and familiar trends with how the public responds.
The standard protocols and our response make sense, if you know the patterns.
At the same time, through my own journey of trauma and recovery, I've come to a stage called post traumatic growth.  In the stage of post traumatic growth, you become grateful for the past, regardless of how horrific it was, because it's taught you a lesson.   Your pain, and your journey through it, gives you meaning, as it drives you to find a way to protect others who are vulnerable.
Thus, when unspeakable tragedy hits our country, I often wonder if there's a lesson we are being called to learn.
Because one of my passions is to understand how we can thrive as a society, the answers came to me swiftly.    I came up with 9 lessons that I believe will help make us a happier, healthier and a more resilient country.  And they are important lessons we need to learn to effectively fight pandemics.
This is my first article in my 9-part series:
 Lessons learned from the pandemic