Hidden Barriers to Happiness Blog
Have you always wondered about the invisible forces that affect your health, wealth, relationships and happiness?
For over 25 years, first as a neuroscientist, then epidemiologist, and now as a Holistic Brain Health Practitioner, I've been passionate about identifying underlying causes of mental and cognitive health challenges.  This blog reveals my discoveries from my academic training, my passion for functional medicine, psychology, sociology, energy medicine and what I've learned from identifying secrets held by the subconscious.
If you want more health, wealth, better relationships and more happiness, find out what could be getting in the way!      When you sign up to get my Top 10 Tips for a Happy & Healthy Brain, you'll also get 2-4 newsletters per month featuring my blog, "Hidden Barriers to Happiness".  
What are you waiting for?  Knowledge is power!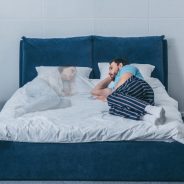 I was searching for effective means to address psychosis, and talking to a colleague (an M.D.), who shares my passion for integrative healing modalities.   I asked him if he'd heard about effective approaches to address psychosis, and he pointed me to Dr. Barbara Stone and Robert W. Alcorn, MD who straddle the world between western medicine, shamanic healing and energy medicine.
Earthbound Spirit Attachments:  aka ghosts
On their website, souldetective.net, I was guided to learn about earthbound spirit attachments (aka ghosts).   I learned that they are beings that aren't able to pass on to another dimension for a variety of reasons.   Often they are confused and don't know they are dead. Sometimes they don't want to leave because they are attached to things on earth.  Some are afraid of having to face what they've done on earth, and some have unfinished business.
I learned that there is a device called the Luminator that helps people see these entities with Polaroid photographs. (more…)