Public Speaking/ Interviews
Dr. Tina EnerJoy speaks regularly on topics related to brain and mental health.   If you are interested in hearing more from the unique perspective of a neuroscientist & neuroepidemiologist turned holistic healer for a happy & healthy brain, book Tina Huang, Ph.D.  for your speaking event, workshop or interviews.
 
Dr. Tina's featured talks:
How to Keep Your Brain Young at Any Age
Due to the amount of content to cover, Dr. Tina has found that this talk is more effective when divided into 3 talks:
Part 1:   Three things to avoid to keep your brain from declining
Part 2:   Five key habits to keep your brain running like clockwork
Part 3:   Three things to release to reactivate & recharge your brain's healing potential
To be happy, productive and financially secure throughout your lifespan, it is essential to keep your brain healthy. But what is the best way to do this? Come learn key strategies for optimizing your brain at any age. Tina Huang, Ph.D. will be providing evidence from the latest research on brain health and aging, and from her unique perspective as a holistic brain health practitioner.  She will be discussing effective strategies for making the changes easy, which will be highlighted in her upcoming book "The No-Brainer Brain Health Handbook".   Taking the appropriate steps to keep your brain healthy now will save you and your family hundreds of thousands of dollars in the future. Don't wait until it is too late!
New Hope for Alzheimer's:
For most families, a diagnosis of Alzheimer's Disease signifies the beginning of a a long slow descent of increasing dependency.  But what if the current narrative we are being fed isn't true?    Tina Huang,  Ph.D. will be sharing evidence from the latest research on dementia and Alzheimer's disease, and from her perspective as a Holistic Brain Health Practitioner.  If you have any dementia in your family, you won't want to miss this important talk.  It could save you and your family from tremendous financial and emotional distress.  Do not wait until it is too late!
It is Time to Get Your POWER Back!
How to end the cycle of traumatic relationships & move beyond surviving, to THRIVING!!!

Is there someone in your life that is making you walk on eggshells?  Does this person seem nice to others, but abusive to you?  This workshop is to help you learn about the patterns and behaviors of the toxic personality types, and how they have impacted you.  It is the first of my 7 step signature system: UPLIFTS.  Join us to attract the relationships and life you deserve.

You Are Not Broken:  How to Break the Stigma of Mental Health Disorders
_________
Previous speeches & workshops include:
Addressing the Emotional Pain:  The Key to Helping your Patients Heal:  5Focus (3/13/2108)
Three Subconscious Barriers to Healthy Relationships, WON meeting (2/23/2018)
New Hope for Alzheimer's, Cedar Creek Memory Care (5/23/2017), Cristawood Senior Care (10/2/2017), Mind Body Spirit Connection, Camano Island (10/14/2017), Illuminating Women (5/3/2018), Coordinators of Patient Care (COPS) (9/19/2018)
A Proven Strategy to Reach Your Goals.   E-Pro NET Empowered Professionals, (8/5/2016)
How to Manifest What You Want in Life.  Professional Networking Association (7/20/2016), Mind Body Spirit Connection Camano Island, (11/5/2016)
Expand Your Club's Impromptu Speaking Skills with Exercises from ImprovMasters.  Toastmaster's Member Education & Leadership Expo (MELE)(1/9/2016)
5 Hidden Obstacles Most Business Women Face That Keep Them Stuck, Unhappy & Unfulfilled  Women in Business Expo, Seattle (7/27/2015)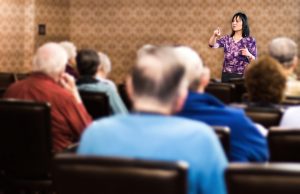 How to Release Emotional Pain, East West Bookshop,
Seattle. (12/10/2014)
How to Keep Your Brain Young at Any Age, East West Bookshop, Seattle. (2/5/2014), Aljoya Thorton Place (3/4/2016), Aegis of Shoreline (9/16/2016), Pilgrim Place, Claremont, CA (11/15/2016), Art of Vitality Expo (10/13/2018)
Risk and Protective Factors for Optimal Mental Health Over the Lifespan:  Perspectives of a Neuroscientist and Neuroepidemiologist Gone Woo Woo,
WA State Prevention Summit, Yakima (10/21/2013)
Frontiers of Natural Brain Sciences, East West Book Shop (6/12/2013)
The Vital Secret to Achieving Lifelong Energy and Everlasting Joy, Pacific Northwest Women's Show, Seattle (3/2/2013)
Three Things you Must do to Keep Your Brain Sharp Now, Toastmasters Chamber Club 540 (7/2/2012)
Online interviews include: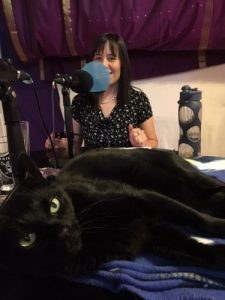 How to make Habit Change Easy, Sky's The Limit Radio (1/8/2018)
What Your Subconscious Can Tell You, Sky's The Limit Radio (7/17/2107)
How to Get the Support You Need.   Rebound with Resilience Telesummit with Kim Lovegrove (5/30/2017)
Why I Don't Believe Alzheimer's is Irreversible, Uplift Radio (8/1/2016)
How Our Environment Shapes Our Perception, Uplift Radio (7/29/2016)
7 Subconscious Barriers that Prevent Us from Healing, Effective Healing Telesummit, (2/5/2016)
5 Hidden Obstacles Most Business Women Face That Keep Them Stuck, Unhappy & Unfulfilled, Sky's the Limit Blog Talk Radio (1/11/2016)
Science meets Holistic Healing, Exploring Awesome… a Jim Kellner  Experience, (7/29/2014)
Releasing Subconscious Barriers:  The Key to Health and Happiness, Namaste Nutritionist Blog Talk Radio (8/20/2013)
Do You Have a Heart Wall?  Chat with Women (KXXI) Listen here.
The 3 Secret Keys to Cultivate Constant Compassionate Connections, Sky's the Limit Blog Talk Radio (11/16/2012)
Audience Raves: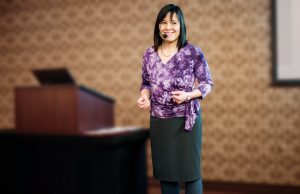 "Wow!   You are an amazing speaker!"
"Good, intense eye contact, extremely passionate, engaging!"
"Natural Speaker, confident & spoke with engaging energy", –Ryan Painter.
"Fun, entertaining, so informative, and I wanted to learn more and more! You were great!" – Maria Porter
"Informative & powerful! You are an excellent speaker! Thanks for sharing!" – Kathy Bukholm
       "Dr. Tina is an engaging, entertaining speaker who makes information that could be dense and
       difficult easy to understand and compute." — Nadine Blinn
       "It was so good I can't think of anything to make it better."  – Carol Patterson
What are Dr. Tina EnerJoy's speaking fees?
Please contact Tina Huang, Ph.D. for a fee quote.   Coach airfare and basic travel/ meal expenses are charged.