Public Speaking/ Interviews
Dr. Tina EnerJoy speaks regularly on topics related to brain and mental health.   If you are interested in hearing more from the unique perspective of a neuroscientist & neuroepidemiologist turned holistic healer for a happy & healthy brain, book Tina Huang, Ph.D.  for your speaking event, workshop or interviews.
 
Examples of Previous speeches & workshops include:
Addressing the Emotional Pain:  The Key to Helping your Patients Heal:  5Focus (3/13/2108)
Three Subconscious Barriers to Healthy Relationships, WON meeting (2/23/2018)
New Hope for Alzheimer's, Cedar Creek Memory Care (5/23/2017), Cristawood Senior Care (10/2/2017), Mind Body Spirit Connection, Camano Island (10/14/2017), Illuminating Women (5/3/2018)
A Proven Strategy to Reach Your Goals.   E-Pro NET Empowered Professionals, (8/5/2016)
How to Manifest What You Want in Life.  Professional Networking Association (7/20/2016), Mind Body Spirit Connection Camano Island, (11/5/2016)
Expand Your Club's Impromptu Speaking Skills with Exercises from ImprovMasters.  Toastmaster's Member Education & Leadership Expo (MELE)(1/9/2016)
5 Hidden Obstacles Most Business Women Face That Keep Them Stuck, Unhappy & Unfulfilled  Women in Business Expo, Seattle (7/27/2015)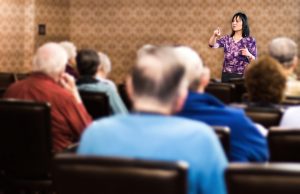 How to Release Emotional Pain, East West Bookshop,
Seattle. (12/10/2014)
How to Keep Your Brain Young at Any Age, East West Bookshop, Seattle. (2/5/2014), Aljoya Thorton Place (3/4/2016), Aegis of Shoreline (9/16/2016), Pilgrim Place, Claremont, CA (11/15/2016)
Risk and Protective Factors for Optimal Mental Health Over the Lifespan:  Perspectives of a Neuroscientist and Neuroepidemiologist Gone Woo Woo,
WA State Prevention Summit, Yakima (10/21/2013)
Frontiers of Natural Brain Sciences, East West Book Shop (6/12/2013)
The Vital Secret to Achieving Lifelong Energy and Everlasting Joy, Pacific Northwest Women's Show, Seattle (3/2/2013)
Three Things you Must do to Keep Your Brain Sharp Now, Toastmasters Chamber Club 540 (7/2/2012)
Online interviews include: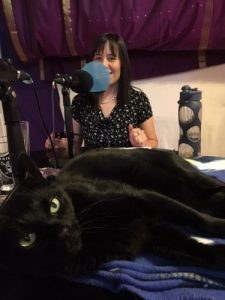 How to make Habit Change Easy, Sky's The Limit Radio (1/8/2018)
What Your Subconscious Can Tell You, Sky's The Limit Radio (7/17/2107)
How to Get the Support You Need.   Rebound with Resilience Telesummit with Kim Lovegrove (5/30/2017)
Why I Don't Believe Alzheimer's is Irreversible, Uplift Radio (8/1/2016)
How Our Environment Shapes Our Perception, Uplift Radio (7/29/2016)
7 Subconscious Barriers that Prevent Us from Healing, Effective Healing Telesummit, (2/5/2016)
5 Hidden Obstacles Most Business Women Face That Keep Them Stuck, Unhappy & Unfulfilled, Sky's the Limit Blog Talk Radio (1/11/2016)
Science meets Holistic Healing, Exploring Awesome… a Jim Kellner  Experience, (7/29/2014)
Releasing Subconscious Barriers:  The Key to Health and Happiness, Namaste Nutritionist Blog Talk Radio (8/20/2013)
Do You Have a Heart Wall?  Chat with Women (KXXI) Listen here.
The 3 Secret Keys to Cultivate Constant Compassionate Connections, Sky's the Limit Blog Talk Radio (11/16/2012)
Audience Raves: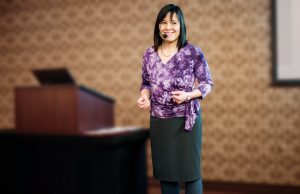 "Wow!   You are an amazing speaker!"
"Good, intense eye contact, extremely passionate, engaging!"
Natural Speaker, confident & spoke with engaging energy", –Ryan Painter.
Fun, entertaining, so informative, and I wanted to learn more and more! You were great! – Maria Porter
Informative & powerful! You are an excellent speaker! Thanks for sharing! – Kathy Bukholm
What are Dr. Tina EnerJoy's speaking fees?
Please contact Tina Huang, Ph.D. for a fee quote. A 50% deposit is required to secure booking dates. Coach airfare and basic travel/ meal expenses are charged.