Hidden Barriers to Happiness Blog
Have you always wondered about the invisible forces that affect your health, wealth and happiness?
As a neuroscientist, and then neuro and nutritional epidemiologist, I researched the underlying causes of mental and health problems.  Now as a Holistic Brain Health Practitioner, I regularly make new discoveries while working with clients.
Curious?   Sign up to get my Top 10 Tips for a Happy & Healthy Brain.  You'll also get 2-4 newsletters month about the hidden barriers that get in the way of the life you really want!
What are you waiting for?  Knowledge is power!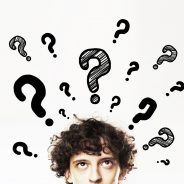 My new client came to me with a list of concerns he wanted to address. As I customarily do, I ask if he'd like to me to ask his subconscious where to start. He agreed, and when I did, I got that we needed to address pain, which was not on his list! When I asked him about it, he said, oh yes, with my MS (multiple sclerosis), I have regular back, neck and shoulder pain.  His lower back pain could be so bad that sometimes he couldn't get out of bed for over 10 minutes! He rated the pain as a 8.5/10! When I asked him when he hadn't put it on his list, he said, that it has become such a normal part of his life, that he had just accepted it as a part of who he had become!
He agreed to let me proceed, and as I often find with clients with autoimmune conditions, there was a metaphysical question underlying the pain that needed to be addressed.