Terry came to me concerned about her weight. She had lost 40Ibs through weight watchers, but she was constantly worried about gaining it back, and she wanted to lose 30Ibs more.   She would get intense and regular cravings for salty foods and sweets, and was always thinking about food.   Then when she would eat, she found herself eating far more than she should have, whether it was at restaurants with friends, or at home alone.   At the worst of her eating habits, she could gain weight very fast. Just before we addressed this issue she had gained 11Ibs in 2 weeks!  
Read More
Have you ever wondered why we self-sabotage?
We often call it addictions. And yes, we develop addictions by repeating the same action over and over.   But why?
Addictions, whether they are to food, alcohol or an obsessive-compulsive habit such as hand washing, are how we self-soothe to deal with our unpleasant, anxiety-prone reality.
I have a client who I've worked with to release a lot of self-sabotaging behaviors. She wasn't exercising enough, drinking enough water, or eating well.   We released the negative beliefs, emotions, addictive thought patterns and feelings of sabotage, and now she has developed healthy food, water and exercise habits.
But now that she is on a healthy streak, losing weight and looking great, she had a fear that she could self-sabotage again. So we asked her subconscious, "what triggers her to self-sabotage?"  The answers were enlightening, and likely relevant to most or all of us!
Her subconscious revealed that she could be triggered to self-sabotage when:
Read More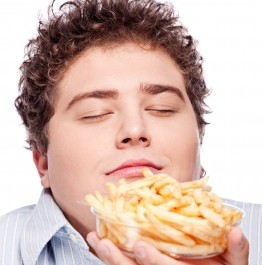 You know that you aren't hungry… after all, you've eaten your regular meals, but you are craving your favorite snack again.     Maybe it's in the middle of the afternoon, or more commonly late at night.
Why do we have these cravings, and what can we do to stop our emotional eating?
Have you noticed that we are more prone to giving into these cravings when you are stressed or late at night?  Why?  Because that is when our willpower is weakest.   Willpower is limited, and if we are using it all day to effectively deal with existing stresses, then we will have less of it to resist those cravings.   But there are tricks we can do to maximize our willpower and minimize our emotional eating habits.
What are the tricks to curb our emotional eating habits?
Read More