Most people are deficient in vitamin D.
The current recommended dose of vitamin  D is 600IU daily for adults, but many experts in nutrition and functional and natural medicine say that the optimal dose ranges between 1000-4000 IU per day.
Depending on the study, Vitamin D deficiency has shown to range between 30 -75% in the general US population!
Why are so many people vitamin D deficient?
Read More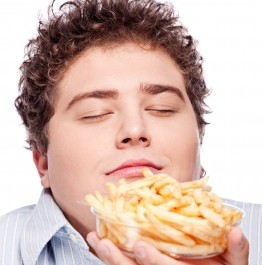 You know that you aren't hungry… after all, you've eaten your regular meals, but you are craving your favorite snack again.     Maybe it's in the middle of the afternoon, or more commonly late at night.
Why do we have these cravings, and what can we do to stop our emotional eating?
Have you noticed that we are more prone to giving into these cravings when you are stressed or late at night?  Why?  Because that is when our willpower is weakest.   Willpower is limited, and if we are using it all day to effectively deal with existing stresses, then we will have less of it to resist those cravings.   But there are tricks we can do to maximize our willpower and minimize our emotional eating habits.
What are the tricks to curb our emotional eating habits?
Read More
Do you drink enough water?
I've had many clients who don't drink enough water.   While many of them say that they don't feel thirsty, most of them do not fully understand the consequences of not drinking enough.  But the consequences of both long-term and short-term dehydration can be severe.
Why water is so important for us?
Our bodies are two-thirds water.   Water is vital to cleaning out toxins, pathogens and even negative energy. It keeps our kidneys working to properly clean out our blood. We lose water regularly, through sweat, urine, stool and even breathing.   Typically I find that we need between six to eight 8-ounce glasses of water a day, but our need for water varies based on our size, the time of year, how active we are, and how much we eliminate.
What can happen if we don't drink enough water?
Here are a few examples I've encountered personally:
Read More