Most people are deficient in vitamin D.
The current recommended dose of vitamin  D is 600IU daily for adults, but many experts in nutrition and functional and natural medicine say that the optimal dose ranges between 1000-4000 IU per day.
Depending on the study, Vitamin D deficiency has shown to range between 30 -75% in the general US population!
Why are so many people vitamin D deficient?
Read More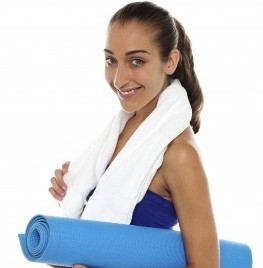 Our Western medical system is set up to divide the brain from body. We treat mental and cognitive health, by addressing issues from our past, by seeing counselors, psychiatrists or neurologists.   They focus either on psychological or the chemical, and occasionally the anatomical aspects of the brain that drive our pathology. But is that enough to make us mentally healthy?   Sometimes, but I would argue that in order for the problem to go away (without a lifelong dependence on pharmaceutical drugs), the underlying causes need to be considered, and that they  are rarely being examined through traditional Western medical care.
As an epidemiologist who specialized in determining the risk factors that contribute or protect us from mental or cognitive disorders, I've always known that the Western medical approach of separating the brain from the body would be insufficient to help many people who suffer with psychiatric disorders and mental health challenges.   After all, we are made up of more than just our head. There are both signals that go towards and away from brain described both by Eastern and Western medicine. Furthermore, we often identify feelings peripherally, in our stomach or heart, for example, rather than our brain!
Those of us who exercise, are keenly aware that both cardiovascular exercise and weight lifting increase can increase our self-esteem and elevate our mood.   Many of us know, that we get more cranky when we haven't eaten, when we are tired, sick or even at certain times of the month.
So here are just a few underlying causes that can affect brain health that are not typically considered, but should be, when you are struggling with any mental or psychiatric illness.
Read More
Do you drink enough water?
I've had many clients who don't drink enough water.   While many of them say that they don't feel thirsty, most of them do not fully understand the consequences of not drinking enough.  But the consequences of both long-term and short-term dehydration can be severe.
Why water is so important for us?
Our bodies are two-thirds water.   Water is vital to cleaning out toxins, pathogens and even negative energy. It keeps our kidneys working to properly clean out our blood. We lose water regularly, through sweat, urine, stool and even breathing.   Typically I find that we need between six to eight 8-ounce glasses of water a day, but our need for water varies based on our size, the time of year, how active we are, and how much we eliminate.
What can happen if we don't drink enough water?
Here are a few examples I've encountered personally:
Read More