It's Time to Get Your Power Back!
Does someone make you feel like you are "walking on eggshells"?
Does this person seem nice to others, but abusive to you?
Is your life marked by a pattern of toxic relationships?
I know what that feels like.
As the daughter of parents with narcissist and borderline personality disorders, I never felt safe or protected around my parents.   I spent my whole childhood focused on avoiding their anger or cruelty.   Then when I tried to reach out for help, more often than not, I was told that my parents would never do or say those things!    While I  was always seen as mature for my age, whenever I spoke about my parents, I was treated as if I were crazy.  It was so confusing!

I was shaped by an early exposure to toxic relationships.
This experience profoundly shaped how I felt about myself and my approach to relationships.   Because I saw myself through their eyes, I hated myself.  My strategy to earn love was to focus on pleasing others.   I wondered why as an adult, people didn't respect me or love me.  It felt like I was in a endless cycle of toxic relationships.
I had to find a way to stop the endless cycle of traumatic relationships!
To stop the endless trauma, I had to find powerful methods to release the deep rooted self loathing, all the things I hated about myself, and to learn self compassion.  I had to release the anger, the trauma, the fears of being unlovable, the deep seated feelings of abandonment and betrayal.   I had to restore my trust in people and the universe, and let go of my victim mentality and embrace empowerment.  I had to love myself and open my heart to safe relationships.  I had to learn healthy boundaries and to feel worthy of love, success and abundance.
Luckily I found powerful healing methods to do this.
But I did things the hard way.  It took me over 6 years of doing deep healing work and 2.5 years of a series of toxic housemates, before I finally learned about the diagnoses that explained my parent's behaviors.   And then my story finally made sense!
Knowing what I was dealing with, changed how I understood my life!
Knowing their diagnoses gave me a context for understanding their behaviors and how it affected me.  Learning about patterns of people who live with these personalities gave me an outsider's view of who I had become.  It helped me learn what unhealthy behaviors I had taken on to survive, and what I needed to do differently to have the kind of relationships I want!
I realized my story is far from unique.
There are many others that are struggling with the remnants of toxic relationships, and need to feel whole, lovable and empowered.  In fact most people I've met who had toxic parents, don't know that these toxic relationship patterns force us into inappropriate roles in the family.  Unless we understand our family dynamics, we won't understand how it's affected our relationship patterns as an adult.
Now that I understand how I have been shaped by these experiences, and I have released the trauma, and the patterns that are no longer serving me, I am here to help you.
It is Time for You to Get Your POWER Back!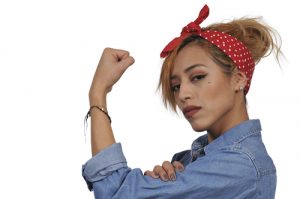 Introducing my 7-step signature system *
UPLIFTS

!
How to end the cycle of traumatic relationships and move beyond surviving, to THRIVING!!!
We will use the Body Code and other methods to release barriers to:
     Understand the toxic personality types and their patterns and how they have impacted you.
     We help you let go of the trauma lodged in your tissues.
     We help you let go of any self-loathing and behaviors that contribute to self-hatred.  You'll realize that you are worthy of love and self-compassion, and this will allow others to love you too.
4.)  
Activate your

I

nner guardian
    We'll help you set healthy boundaries.  You'll learn at a gut level that you are worthy of being treated well, and that anyone who isn't capable of that isn't worth your time.
      If you've spent your whole life walking on eggshells, you may struggle with prioritizing your own needs over other's.   But if you don't take care of you, your body won't be able to heal from the stress of living in our modern lifestyle.  Lack of self care increases your risk for diabetes, heart disease, adrenal fatigue, neurodegenerative diseases, depression and much more.    For the sake of your mental and physical health, you must learn to focus on you.  What do you need and you want to thrive?
6.)
T

ake your power back!
    If you haven't been able to get your needs met, and you feel sabotaged, then there maybe a part of you that feels like a victim to people, the world or circumstances.  If this resonates with you, we help you let go of the part of you that feels like a victim,  so that you feel empowered to get what you want out of life and relationships!
7.)
Learning who is 

S

afe to trust
   If you've grown up with unsafe people, it can be hard to know who to trust.  Imagine feeling safe with people who are worthy of your trust.
*Treatment will be customized to meet the needs of the client.  Each person's challenges will vary depending on their experience and inherited history.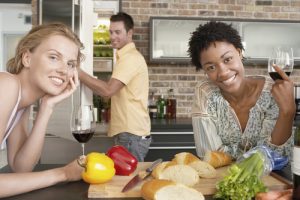 This might be hard to believe, but speaking from personal experience, I know now what it is like to feel healthy and happy.   It is possible to feel whole without needing someone to prove that you are worthy of love!
You can do more than just survive in life.  YOU CAN THRIVE!
Imagine being minimally affected by the toxic relationships in your life!
Imagine knowing who to trust and who is safe to let into your heart.
Imagine having people in your life that give as much to the relationships as you do!
Imagine feeling valued, respected and loved by the people you care the most about!
Imagine being able to treat yourself and others with compassion!
Imagine a life where you get to focus on your own goals and dreams!
Imagine feeling empowered to get your needs met!
Imagine waking up excited each day for what the world has to offer!
All these things are possible!  I know that because of my own personal experience.   My personal stories and my subsequent healing journey means that I now know how to help you!
Are you ready to let go of the cycle of toxic relationships and get your power back?
If so, contact me here to set up your complimentary consultation!
PS.   To get a better sense of what is possible, check out my articles below:
You also might find these useful: