Hidden Barriers to Happiness Blog
Have you always wondered about the invisible forces that affect your health, wealth, relationships and happiness?
For over 25 years, first as a neuroscientist, then epidemiologist, and now as a Holistic Brain Health Practitioner, I've been passionate about identifying underlying causes of mental and cognitive health challenges.  This blog reveals my discoveries from my academic training, my passion for functional medicine, psychology, sociology, energy medicine and what I've learned from identifying secrets held by the subconscious.
If you want more health, wealth, better relationships and more happiness, find out what could be getting in the way!      When you sign up to get my Top 10 Tips for a Happy & Healthy Brain, you'll also get 2-4 newsletters per month featuring my blog, "Hidden Barriers to Happiness".  
What are you waiting for?  Knowledge is power!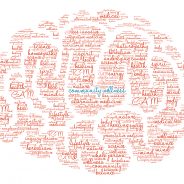 Many unanswered questions
During my graduate degree in Neuroscience in the 1990's, the more I learned, the more I realized how young the field was.   While the lectures were comprehensive, when I'd start to try to take what I learned into real world scenarios of how these mechanisms affected the individual, there were more unanswered questions than answers.    No wonder the solutions to so many mental health, psychiatric and neurological conditions felt so inadequate!
So as a patient, when doctors would tell me that I would have to learn to just accept my condition, or alternatively that "it was all in my head", I knew both answers meant that the doctor didn't know how to help me.
And because they didn't have solutions, and I wasn't crazy about taking the drugs they were peddling, I started looking to see what Alternative Medicine had to offer.
My Search for Integrative, Holistic Brain Health
I tried acupuncture, chiropractic care, cranial sacral therapy, Body Talk, Neurofeedback, brainwave entrainment, yoga, meditation, herbs or supplements.  I adjusted my nutrition to optimize my mental and cognitive health, and maintained a well balanced exercise regimen.
But other than addressing diet and exercise, none of these methods, addressed root causes.   I believed root causes had to be addressed from more than just the traditional Western medicine point of view.   Whatever I was searching for, it had to be embracive of the wisdom imparted by healers from a variety of schools of thought.