How to become an opioid addict
Sally was a college student who was prescribed Nicodin (an opioid) by her doctor after a surgery to repair her foot.  At first, she just took it to relieve the pain.  But then she noticed the buzz she got and the confidence that came with it.  She started taking it simply because she liked how it made her feel.  It wasn't long before she found she needed a higher dose to get the same effect.  So she ran out before she was due for a refill.   She went to another doctor to get more, but as she had to keep increasing her dose to get the same effect, she had to keep finding new doctors to keep up with her growing demand.
Read More

Getting Older Fast
When I first met Diane seven years ago, I was attracted to her warmth and her engaging stories.  She is an animal communicator, and practices Healing Touch, and I keep telling her she should write a book with all the interesting stories she tells!    But I was concerned for her.  She has several autoimmune diseases.  She struggled with walking more than a few yards due to pain and difficulty breathing.  She was taking pain medications three times a day.  She seemed old for her age, and she was in her late 50's.
Her Secret to Reverse the Aging Process
Then a couple of years ago, after not seeing each other for months, we got together  for dinner, and I was stunned by her transformation. 
Read More

I have a client who is a day laborer, and who was in a lot of pain. He had sciatica for 2 years, so he regularly struggled with pain in his lower back and down the backs of his legs.   When bending over, he couldn't reach below his knees without pain.   He also pulled his left hamstring two years ago, and he would feel it when he walked.
I addressed his hamstring and his sciatica by using the wisdom of the subconscious to determine what parts of his body needed to heal.  I then used the Body Code to release the barriers to healing that I found.
Just a few days after we worked together,
Read More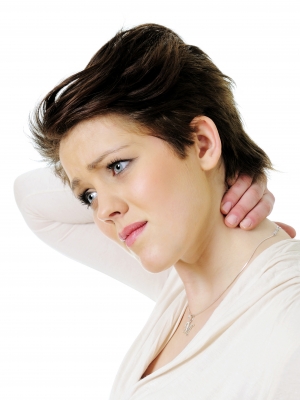 Do you have a hard time recovering from accidents?    
Are you in chronic pain?
I used to be miserable and in pain with injuries. I remember twisting my ankle playing miniature golf, and I was out of my usual exercise routine and was depressed for weeks.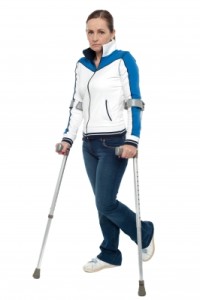 Then a few years ago, I twisted my ankle in a step class and the first thing I did was used EFT (tapped).   I didn't care what people thought and I tapped as I was taken to the emergency room and in the doctor's office. I tapped on the embarrassment of having fallen, I tapped on how difficult it was going to be to get around, I tapped on the anxiety about not knowing how bad the damage would be, I tapped on the pain and worry about not being able to exercise (which is an important stress reliever and anti-depressant for me), and I tapped about the potential loss of income (as a group exercise instructor).
By the time the doctor saw it, it was a Grade I sprain. I went home that day on crutches, but with no pain, and no drugs.  By the evening I could hobble around without crutches.   Eight days later, I was teaching group exercise again, and 11 days later I was 100% back to normal!
Why did I have such drastic differences in my recovery?
Read More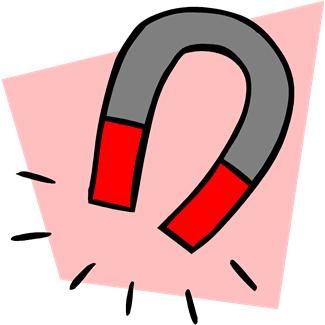 If you have pain, having trouble sleeping or an autoimmune disorder, has your doctor ever discussed the possibility that you might have a magnetic field deficiency?
Probably not.
Yet a magnetic field deficiency could a underlie a huge range of symptoms associated with auto-immune disorders as well as problems with mental and cognitive health such as depression, anxiety and ADHD.
And in fact, ongoing research in Japan since the 1950's has shown using magnets that exposure to magnetism is essential for our well-being.
So why do most of us have a magnetic field deficiency? 
Read More