A few weeks ago, the gardener for a large private estate in The Highlands in North Seattle invited me for a tour.  I jumped at the opportunity!
My Mini Vacation
As we entered the gated community of The Highlands, it felt like we had completely left the city behind. The neighborhood is encased in Redwoods!   As we approached the Gardens, my gardener friend said, "and this is where I start whistling"!   It wasn't long before I could see why!
Read More
From Sunny California to long harsh winters
In my late twenties, I moved across the country to Rochester NY, known for it long, cold and harsh winters, with very little sun.   Luckily, I met friend who decided that given where I was from, that he was going to teach me how to survive winter in upstate NY.   When winter approached, he told me about the different types of clothing I needed to get to stay warm, and where to find them.  He also taught me how to embrace what winter had to offer.  He encouraged me to take up winter sports, like cross-country skiing, and ice-skating.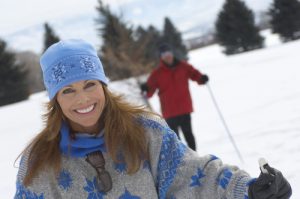 It worked!   While many of my peers complained about winter, I had skiing to look forward to.  Because of where we lived, I could ski from my doorstep!   Cross-country skiing even helped me get around on snow days when it wasn't safe to drive!
Apparently embracing the snow is one strategy the Danish use to get through their long harsh winters as well!
How the Danish survive winter
Known to be the happiest people in the world, the Danish have a practice called hygge that keeps them happy and content no matter how cold or windy it is outside!
What is hygge?
Read More
John would lock himself in his apartment for days, not talking to anyone.  After not being able to reach him for days, his mom stopped by his apartment and found pizza boxes and empty cans of coke and pepsi strewn throughout the apartment.  The place reeked with his body oder, moldy food and urine.
John had been struggling with severe mental health challenges for entire life.  In addition to depression, he had autism and oppositional defiance disorder.  He had a habit of alienating everyone he met, and so he was lonely and uninterested in life.  He was 385 Ibs, sedentary, and had diabetes.
Read More
2017 has been a rough year for so many reasons. I was and still am terrified by the outcomes of the last election, and regularly grieve for everyone whose lives are made more difficult as a result.   For me personally, it has also been a difficult year with my relationships.   This admittedly has put me in a very negative and pessimistic frame of mind. After hours of release work, I'm feeling more grateful for the lessons learned, and am accepting the changes, but feeling happy feels like a stretch at this point.
Happy is not my natural state of mind. I grew up with a very negative and pessimistic father, and that was my default state for decades.   Recent research shows that there is a genetic tendency to depression, and well-being. I suspect given my family and personal history that I did not fair well these genes. Never-the-less, a gene can be expressed in 3000 different ways, so our environment, and what we do matters a lot.
I have had to work at being happy. When our environment spirals negatively downward, being happy requires more work.
Here are some simple tips that you can do to give your mood a makeover for 2018:
Read More