Should we exercise to prevent dementia?
The answer to the latest meta analysis is showing that the data is inconclusive!
Does that mean we shouldn't bother to exercise? No!  There are a lot benefits to exercise.
What are the benefits of exercise to the brain?
Read More

We had been traveling around to the beautiful small towns of LiJiang and Dali in China, and then headed to Cheng Du.   My sister and her husband were living there at the time, and we planned to stay there for a few days to see it's best features and prepare for our trip to Tibet.
I remember shortly after I arrived, I became unusually fatigued. I usually have plenty of energy, and am always eager to check out what each new place has to offer. But after arriving in Cheng Du, I didn't want to do anything except stay in their apartment and sleep. But  Cheng Du is known for is it's panda reserves, and it was the one thing that motivated me to get out of their apartment.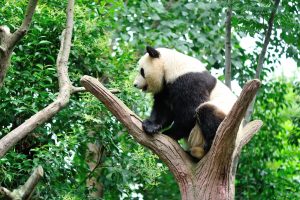 I remember as we arrived closer to the reserves, my energy
Read More