Letting Go of Holiday Loneliness
Right before the holidays, my client's boyfriend dumped her. She did not have family or close friends to spend the holidays with. This caused distress for her. In addition to the heartbreak she felt, she had feelings of being left alone and abandoned.
Releasing feelings that cause loneliness is the first step.
Our first step to address holiday loneliness was  to release the belief that she had been abandoned, and the despair and feelings of abandonment that accompanied it.  We had to release the belief that she was all alone and that no one wanted her or could love her.  These beliefs that got in the way of her feeling supported and loved. Releasing them helped her feel more empowered in relationships.
Just a few days later, her coworker asked her about her Thanksgiving plans, and she gratefully accepted an invitation to dinner!  While she doesn't yet have definite plans for Christmas, she is thinking of going to see friends on the East Coast or volunteering.  She is not, however, spending her time feeling sorry for herself!
You have the power to release holiday loneliness.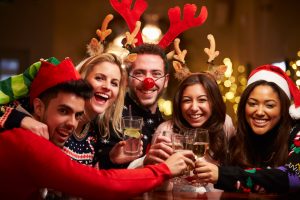 Are you feeling lonely or abandoned? You can release this feeling.  Your belief will get in the way of finding people in your life that will support and be there for you.
It is time to release the beliefs, the despair, the feelings of abandonment and other emotions that create holiday loneliness so that you can focus on the love you deserve!   Are you ready to feel supported and loved? Learn more about the Body Code here and contact me to schedule a 20 min consultation.