Recovery from a Head Injury

My client is an accomplished author and public speaker.  One day, as she was walking along, she fell and hit her head on the concrete.   As a result, she felt a lot more fatigue and would need to nap regularly.  Her most troubling symptom was with her typing.   After the fall, she was constantly making spelling errors and adding extra spaces to just about every word. She was getting frustrated about all the errors she was making.
Would she be able to have a recovery from a head injury?
The doctors told her it would take 3 months to recover from her's.  But she didn't have the option of taking 3 months off of work.   Her income depended on her ability to be healthy.
What happened when we released barriers for a faster recovery?
We worked to release barriers to recovering from the consequences of the fall.  Interestingly a lot of the imbalances we had to release were about a challenging situation that was happening with her family. So stress was clearly exacerbating her response to the injury.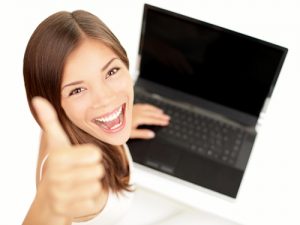 Just 2 days later, her fatigue lifted and the amount of time she needed to nap dropped considerably.  Furthermore the number of errors dropped down to one-third of the errors she was making, and today she has fully recovered!
Do you know anyone that needs to recover from a head injury?  
Our bodies are made to heal itself, but accumulative life long stress, toxins, pathogens and nutritional imbalances can get in the way.  Plus inherited effects that can passed down epigenetically can impact our ability to heal.  I use the Body Code, to clear the underlying barriers (even the inherited ones) that get in the way of our bodies natural inner healer.    I believe the Body Code is one of the most powerful healing systems on the planet.   If you'd like to learn more about how you can have a recovery from a head injury, you can read more about the Body Code here, and contact me for a 20 min complimentary consultation.
Please follow and like us: