Find Love with the Emotion Code

Are you finding yourself single once again on Valentine's Day?
With all the commercial reminders around this holiday, it can be a stark reminder to those of us who are single, of what we don't have.
But I have good news for you!  If you want to find love, I'm here to deliver a message of hope!
First here are a couple of things to consider to put this day in perspective:
Why it might be better to be single:
People in relationships aren't necessarily happier than you.
I only need to remember my childhood to remind me that being single is far preferable to being around miserable people.
‌
It will be easier for you to find a healthy relationship.
Someone who is in an unhappy relationship has to figure out whether they can get their needs met in the relationship or figure a way out.  If you are single, you've already had your break up.   Therefore, in comparison to the unhappy coupled person, you are half way there!
More importantly, here is my message of hope.
You can manifest the love you want!
How?  Your subconscious knows what your barriers are.  Some of the more common barriers to love include:
Having a heart wall
Social anxiety
Not loving yourself
Not feeling worthy of love
Believing you can't attract love
Feeling unattractive
Believing that all the good ones are taken or that there aren't enough
If you've been in abusive relationships or you've been betrayed, then unless you've found a way to release them, your beliefs are being shaped by those experiences.
Your ticket to love
Regardless of what is getting in the way, releasing the conscious and subconscious barriers is your ticket to manifesting what you want, including love!
Why?   We attract what we believe.  *If we are fully aligned  (both consciously and subconsciously) with what we want to manifest, the Universe will align to make it so. 
That is if we believe without doubt in our mind and heart that we can find a meaningful relationship with a partner, we will be able to do that.   On the other hand, if we long for such a relationship, then we will continue to manifest more longing!
The Universe reflects back to us what we believe at a conscious and subconscious level!
When we get in alignment with our intentions with the Emotion Code
If you are ready to by 100% aligned with what you want to manifest, then you will need to find a way to get your subconscious intentions, many of which are inherited, aligned with your conscious intentions.   I regularly used the Emotion Code, Body Code & Resonating Relationships to help clients get in alignment with love!
Just in the last 2 months, I've helped 2 clients release past childhood trauma, their ability to feel comfortable in their own skin, and helped them trust trust-worthy people. Both in just a few sessions saw positive changes in their social life, going from feeling isolated to making friends!
I recently had another client who was clearly agitated and upset by her relationships with her family of origin.  After releasing the trauma around these relationships, she was able to see them from a more objective perspective, and because of her shifts, she saw profound changes in her relationships!
One client came to me feeling stuck after her losing her husband a few years ago.  She really was struggling to move on and spent too much time alone.   After just a few sessions of releasing trauma and barriers to moving on, she met someone who she is madly in love with.  She says she's never dated anyone who has treated her this well!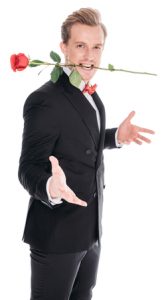 And finally I had a client who is already married.  After one just one session of releasing trauma, she reported feeling a lot more affectionate with her husband!
Release your barriers to love
So if you aren't one of those goo goo-eyed happy couples, and you want to be, then do the best thing you can for your heart.  Release the barriers to love.   How? For the month of February, I'm offering a Valentine's day special:   A complimentary heart wall assessment (valued at $50).   Contact me to schedule that today and find out what is possible for you!